Situation
Beacon and its leasing team, Cushman & Wakefield (C&W), needed ways to get the 2445 M message in front of targeted, tenant pursuits. Doing so would help them combat vacancy by better communicating the building's "why" to their prospective customers throughout the entire pursuit.

The problem was none of the historical channels in commercial real estate marketing gave 2445 M Street the ability to proactively reach decision-makers – either before or after the tour.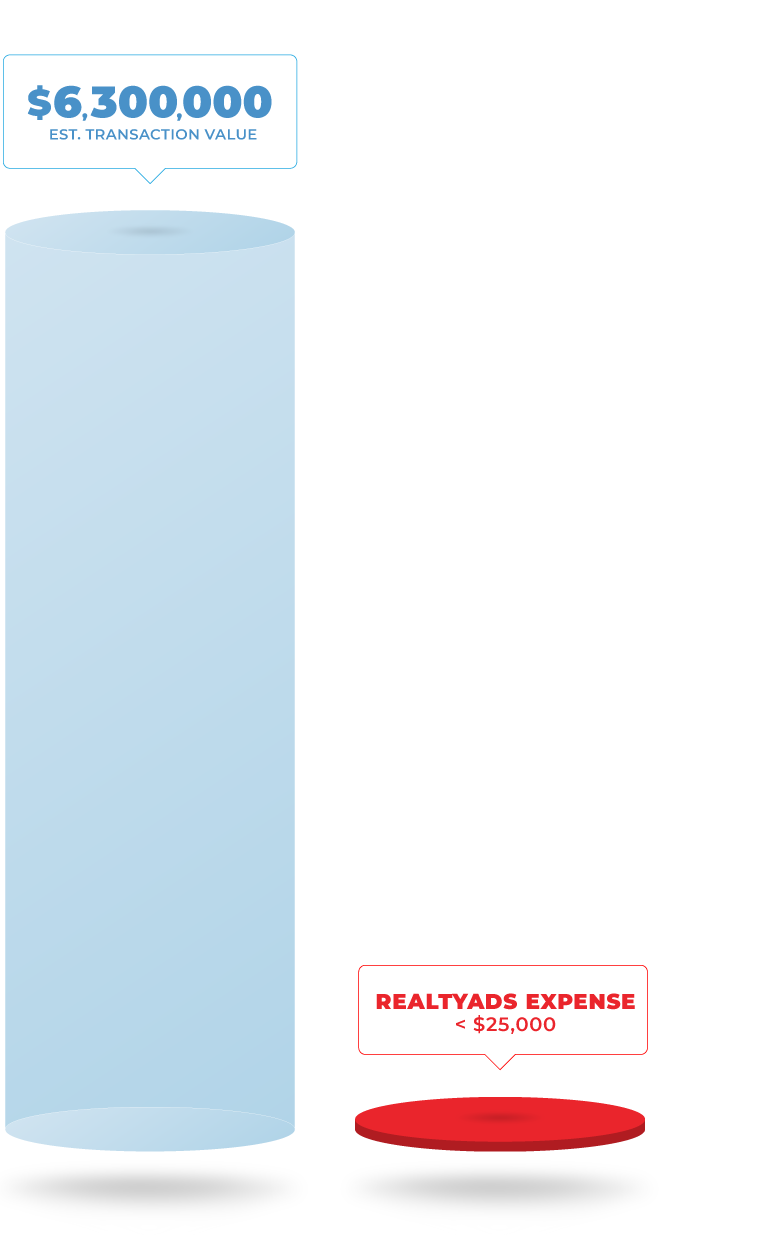 Solution
Beacon executed a subscription agreement for RealtyAds Pursuit Marketing at 2445 M Street in the competitive Washington DC marketplace. The C&W leasing team could now reach prospective tenants, and the brokers representing those tenants, in a more meaningful and effective way.
An already avid user of RealtyAds technology, the C&W brokerage team quickly got to work applying their market expertise. Within RealtyAds, they proactively selected specific individuals, companies, industries, and brokers to reach across all major digital channels; including social media websites such as Instagram, Facebook, LinkedIn but also notable publications like The Washington Post, CNBC, and Business Insider.
This proactive marketing approach applied by C&W, on behalf of Beacon, generated impactful leasing activity.
Over the last calendar year of service, 75% of tenants who executed leases at the property had first interacted with the building's digital presence. What's more, the decision-makers at these companies did so over 320 times in the months leading up to lease execution. These touchpoints to the customer, throughout the entire tenant pursuit, gave the building the opportunity to routinely remind its prospects why they should choose 2445 M over the competitive set.
Takeaway
RealtyAds Pursuit Marketing helps CRE owners and brokers drive leasing activity by generating unrivaled, targeted reach throughout the entire tenant pursuit.
Today, every asset needs to be leveraging digital channels if it's serious about competing for tenants at the highest possible level. Without an online presence, a building is at a meaningful competitive disadvantage since it is failing to reach active tenants as they make critical leasing decisions.
Tenants expect to be able to engage with a digital experience prior to lease execution. The RealtyAds Platform enables your building to create that digital experience and reach targeted, prospective customers throughout their entire journey. As it did with 2445 M Street, this approach to asset marketing will undoubtedly foster more successful tenant pursuits.