Situation
As a creative and entrepreneurial commercial real estate company, Cawley Partners strives to put relationships first. They actively look for new ways to enrich the lives of their customers; it's not solely about closing a deal – but how they do business.
With this mission, they were searching for an efficient way to reach the ideal tenant for The Centrum, a Class A property in Dallas, Texas. Outside their current leasing strategy, they needed an effective way to reach their ideal customer post-tour and advance the deal. Cawley Partners turned to RealtyAds to gain exposure to their prospects.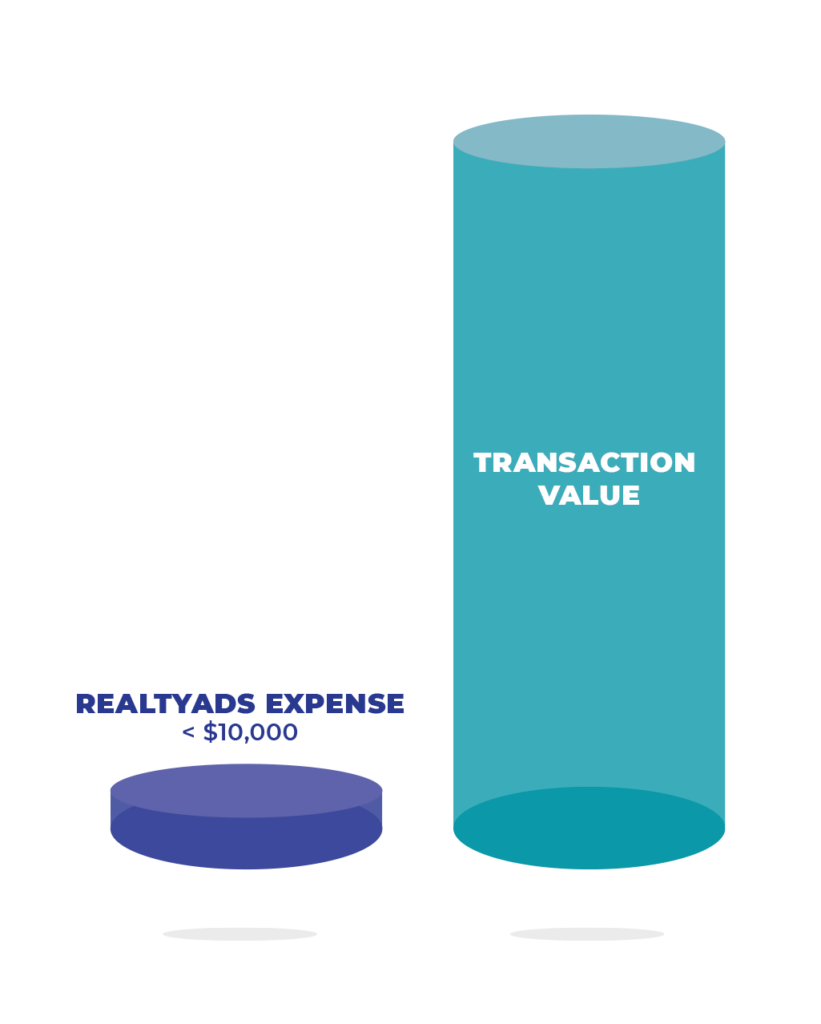 Solution
RealtyAds essential software builds a focused digital presence on all major ad networks with the push of a button, no expensive agency or added payroll is needed. One feature that Cawley Partners found extreme success with is RealtyAds Company Targeting. Addie Ludwig, Vice President, Project Leasing, leveraged this tool to proactively add companies and thereby immediately reach their decision-makers who would be ideal tenants for this asset.
Phaidon International, an executive search firm, was one of the companies Cawley was actively pursuing by adding them to their company targeting list. The goal was not only finding tenants to lease space in The Centrum but also finding the ideal tenants to help foster a long, successful landlord-tenant relationship.
Result
Upon activating their online presence, Addie Ludwig had already identified Phaidon as a great fit for their space. "Midway through the proposals with Phaidon, we added them to our Company Targeting list on RealtyAds. We believe the touchpoints to key decision makers and their representation throughout the sales cycle kept The Centrum top of mind as they evaluated our asset." This helped The Centrum stay relevant while Phaidon International evaluated their buying decision multiple times each month.
When the time came for Phaidon International to execute a lease, RealtyAds had already reached hyper-targeted decision-makers at the company ~50 times per month over the last 11 months, positioning The Centrum as the best option to expand their workforce. Phaidon International signed a 26,687-square-foot lease.
Decision makers at Phaidon International believe this office space will enable the company to grow Dallas as its second-largest market of seven in North America, forecasting a successful and long landlord-tenant relationship.
Takeaway
When you and your leasing team have an ideal prospect in mind, the typical leasing strategy simply won't cut it. With RealtyAds, you can both get in front of the right tenants for your assets and stay top-of-mind throughout CRE's entire lengthy sales cycle, giving your properties the required tools to find, advance, and close more deals. Never before in commercial real estate have we been able to target exact prospects throughout the entire tenant pursuit. Now, with RealtyAds leasing enablement software, that is possible.