Case Study: The Stack Deep Ellum
The Building: The Stack Deep Ellum – Dallas, TX
Ownership: Hines & Ivanhoe Cambridge
Leasing: Alt Shuler
---
SITUATION
Hines and Ivanhoe Cambridge partnered on a new development delivering mid 2021 – The Stack Deep Ellum. The asset team realized their marketing efforts were missing an effective tool to keep their building's messaging top of mind throughout the entire, uniquely long commercial real estate sales cycle. To make sure their asset's key features were not lost in a broker's comparison matrix, they sought a marketing tool to keep telling the building's "why" post tour, all the way until a lease is executed.
After an introductory demonstration, Hines and Ivanhoe Cambridge decided to present RealtyAds to their 3rd party leasing team. No less than 30 days later, ownership and the brokerage team were educated and began using RealtyAds Pursuit Marketing to start reaching targeted brokers and c-level decision makers throughout the entire pursuit.
---
SOLUTION
Hines, Ivanhoe Cambridge, and their representation Alt Schuler, quickly leveraged RealtyAds ability to proactively share The Stack Deep Ellum's messaging with a hyper-targeted audience of their choosing. Knowing the pursuit in commercial real estate does not end after a tour, the Alt Shuler team gathered and uploaded a list of key stakeholders at all their active pursuits and uploaded them into RealtyAds Targeting Settings.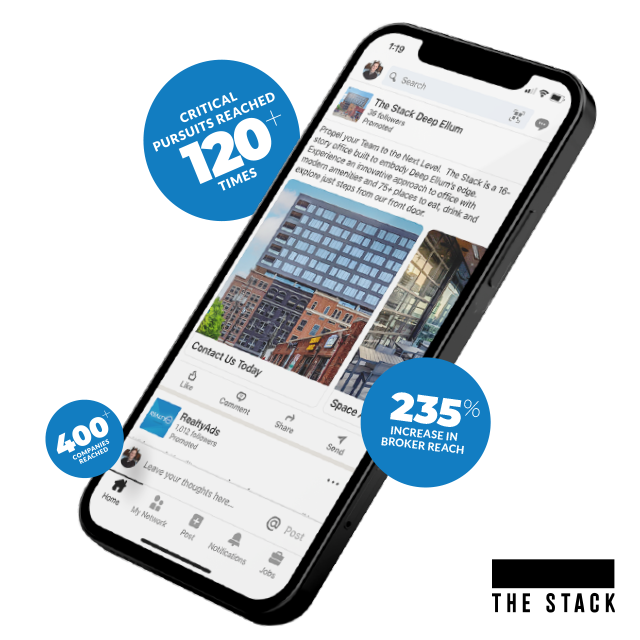 Once The Stack Deep Ellum had an online presence through RealtyAds, the asset immediately began reaching this target audience. In the first 2 months alone, the c-suite of a critical, 40,000 SF pursuit saw an ad for the property o ver 50 times. By taking a proactive approach with RealtyAds Pursuit Marketing, The Stack Deep Ellum's "why" was continuously shared after the tour, through the RFP process, LOI, and lease negotiation – until the deal was ultimately completed 6 months later. Generating these touches to decision makers, especially as they're making their leasing decisions, helped lead to a successful pursuit.
---
THE TAKEAWAY
Tenant pursuits do not end once a tour is secured – they're only just beginning. However, most buildings have no way to reach the tenants post tour. It is critical that commercial real estate catches up with other industries in reaching their customers as important buying decisions are being made, not just on a 20-minute tour. There is no other medium more effective than RealtyAds at accomplishing this.
---
ADDITIONAL BENEFITS REALIZED
RealtyAds led all forms of marketing in broker reach:
RealtyAds increased broker reach by 235%
RealtyAds led all forms of marketing in tenant reach:
RealtyAds reached over 400 companies, specifically reaching targeted decision-makers and top prospects defined by the local brokers over 120 times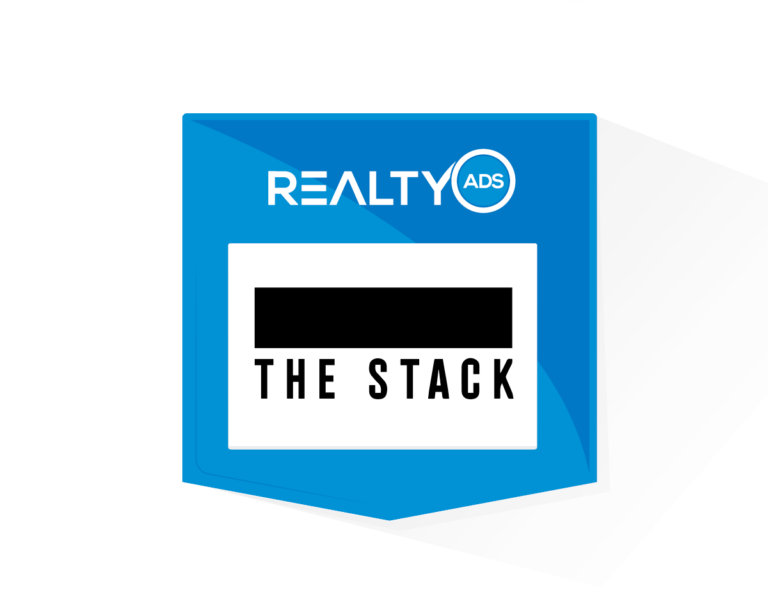 Related Content
We are constantly looking for better ways to market our properties and raise awareness. RealtyAds helps increase our market exposure and keep our buildings top of mind in the brokerage community and to end-user prospects.