Commercial real estate (CRE) has critical gaps in its marketing stack.
E-mail blasts are cost effective, yet ineffective when it comes to reaching brokers. The average open rate in our industry is a mere 15%, meaning 85% of the local brokers never saw any messaging about the property.
Broker entertainment builds relationships, yet is too short lived. 4 hours at an event will not keep an asset relevant to brokers and tenants over a 12+ month pursuit.
Listing services have long been leveraged, yet are very reactive. They cannot proactively leverage a broker's market intelligence to deliver property messaging to known prospects such as tenants in the market.

This is where RealtyAds Pursuit Marketing differentiates itself from the pack. To combat vacancy as successfully as possible, CRE needs to complete its marketing efforts with a sustained digital presence that improves broker reach, targeted customer reach, and communication throughout an entire tenant pursuit.
---
With RealtyAds, not only can we reach the brokerage community with more certainty, but we can now proactively apply our in-depth market knowledge in order to get our listings in front of the C-Suite decision-makers we couldn't reach previously. The ability to grow market awareness for our listings has been greatly enhanced with the RealtyAds platform. I highly recommend this service."
Carmine DiLucente
Vice President •

---
RealtyAds enables assets to reach more brokers, prospective tenants, and other critical audiences throughout their entire real estate journey. With the push of a button (no digital marketing expertise needed), our artificial intelligence will build a digital presence for a property on the world's most efficient marketing channels such as Facebook, LinkedIn, Instagram, Twitter, and Google.
---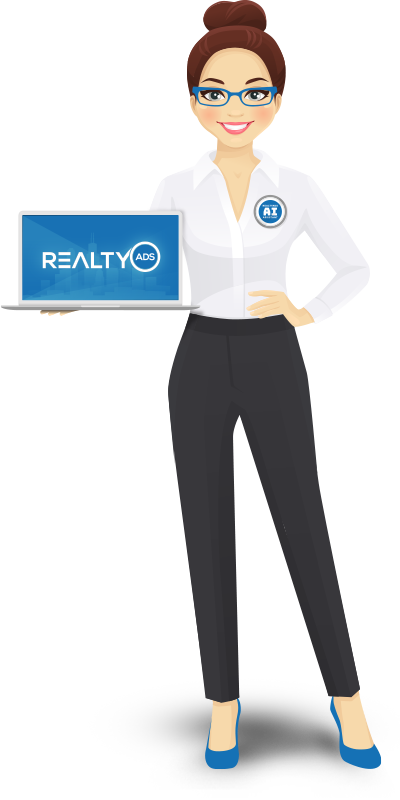 The result? RealtyAds will be a building's:
Most effective medium to reach brokers
Most effective medium to reach targeted pursuits
Most effective medium to consistently communicate a property's "why"
Did we mention we guarantee the above?
---
As you consider marketing budgets for 2022, don't make the same mistakes as 2021. Instead, begin your property's advertising stack with RealtyAds Pursuit Marketing. Doing so will give your assets the tools they need to transact with the greatest level of success.
---