Q4 2019 Feature Updates
We've rolled out major platform updates in Q4 of 2019 – to help you advertise more effectively! See all the new features below.
RITA SUPPORT WIZARD

The new RITA Setup Wizard will guide you through a step-by-step process to launch your online presence. She'll even alert you if your content does not meet digital advertising standards such as too many exclamation points or too much text on an image.
The RealtyAds Report – Enhancements

Websites:

The RealtyAds Report now displays which websites your building or service was displayed on over the course of the month.

Company Views:

The RealtyAds Report now makes it easier to read and quantify which and how many companies saw your ad the prior month.

Market Chatter:

When applicable, the RealtyAds Report now displays the 10 most recent posted comments on your ad and gives you the ability to manage comments (keep or delete) as you see fit.
CUSTOM LANDING PAGES

If your property or service doesn't have it's own website, you can use the RealtyAds landing page customization settings to create a beautiful custom landing page that showcases your photos and helps users get in touch.
COMMENT MANAGEMENT

View or delete comments directly from the RealtyAds Platform. Don't worry, RITA is working hard on your behalf, she uses natural language processing to automatically delete any negative comments.
PREDICTIVE IMAGE ANALYSIS

RITA is automatically scanning your ad images as you upload them and will let you know if she sees any potential issues with ad network policies.
SUPPORT SECTION

Have a question on how to use the RealtyAds Platform? You may now refer to the dashboard's support section or submit a question. We respond to all inquiries within 24 hours.
AD SCHEDULER

The RealtyAds Team recommends changing content every 4-5 weeks. Use the dashboard's scheduling functionality to set adjustments to content in advance.
SAVE / LOAD AD

The RealtyAds Dashboard now lets you save new and load previously used ads – making it easier for you to refer back to prior content.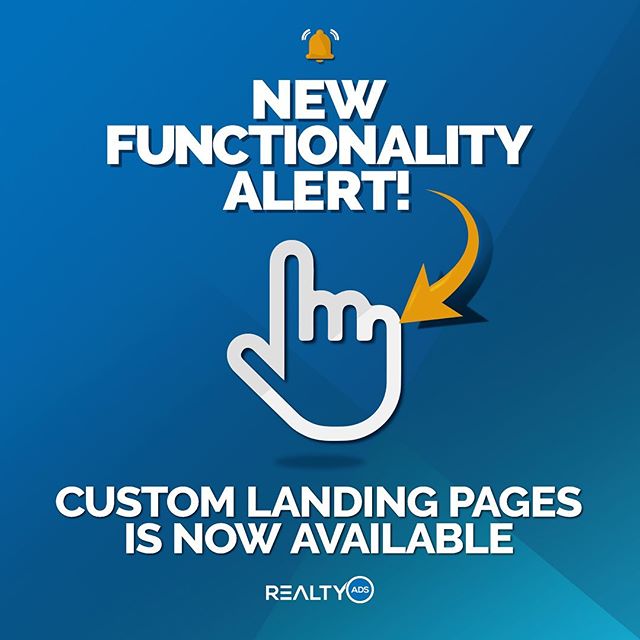 Related Content