Q2 2020 Feature Updates
REALTYADS GOOGLE CHROME EXTENSION

Doing some prospecting? The RealtyAds Google Chrome extension allows you to add members to your ad's target audience directly from their internet profiles. Search the Google Chrome Store for RealtyAds for this free download. If you would like to learn more about this tool, contact support@realtyads.com for a demo.
CORPORATE REPUTATION MANAGEMENT

Many of our clients have corporate LinkedIn or Facebook pages, yet have no way to monitor comments made by others on their organic posts. The RealtyAds' Team views this as a massive liability which is why RITA can now connect to, and monitor in real-time, your company's corporate social media pages. Comments with a negative sentiment (profanity, derogatory statements, etc.) are removed by RITA automatically.
DEAL MAKERS LIST

The Deal Makers List allows you to target your ads to the highest grossing brokers nationally. This way, you're reaching both the local team running the deal and those who have secured and built trust with the end-user. Target these brokers nationally with the click of a button.
POWER PROSPECTING

Power Prospecting, available now in targeting settings, allows you to target firms who are likely in imminent need of office space. These are firms that are growing their headcount by at least 20% year over year.
SLEEP MODE

Need to preserve budget but do not want to turn your ad off and lose valuable data you've been accruing? Sleep mode allows you to drop budget to $8.00 per day and retain valuable information. This feature is recommended if you intend to pause for 90 days or less.
ACCOUNT WEBSITE ENHANCEMENTS

RealtyAds provides a free, customizable website with service at any price point. In addition to the customizable features already offered (a building's virtual tours, broker contact info, property PDFs, and more) clients can now adjust the websites landing page media to meet their needs.
CREATE VIDEO FROM IMAGES

Looking to refresh your content? Simply push a button under "Edit Media" and RITA will turn static images into an engaging slideshow.
ENHANCED REPORTING METRICS

RealtyAds now shares with you exactly which companies saw your ads, how frequently those firms saw your ad, and whether or not it was a company you specifically asked RITA to reach.
BILLING PORTAL ENHANCEMENTS

Now you can quickly access invoices, check invoice status, and more under the Billing tab in your dashboard.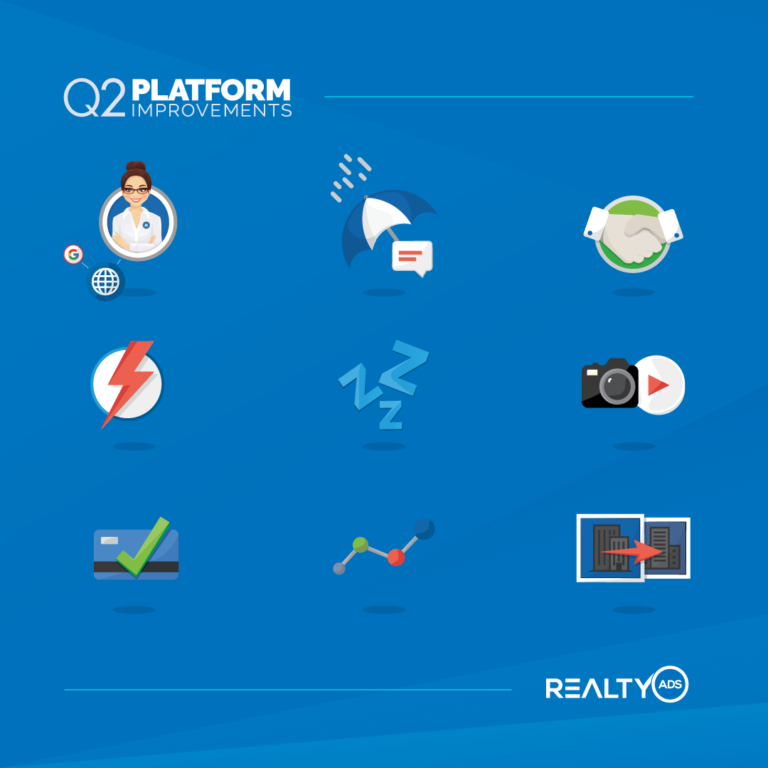 Related Content