Q1 2020 Feature Updates
Q1 2020 feature updates were all about managing reputation using natural language processing and preparing for the new norm by taking office tours online with virtual tours. See all of our Q1 updates below.
Virtual Tour Support

You may now upload virtual tours directly from your dashboard to the free, customizable landing page/website that comes with RealtyAds service.
Reputation Management

RITA is monitoring all comments made on your ads at all times. Each comment is now assigned a sentiment score using natural language processing. Negative comments are automatically removed from the system – protecting your brand and reputation. All comments can be viewed in the reporting section on your dashboard.
Ad Explorer

Ad Explorer shows you the ads your company peers are running around the country. This gives you a database to generate ideas on how you can create content that better promotes your property or services.
Optimization Report

The optimization report allows you see if there's anything you can be doing better to promote your property online. If a setting is missing, RITA will alert you via the optimization report.
Ad Scheduler

You may now create a schedule to rotate your content on a certain timeline (such as every 4 weeks) or create a calendar with specific dates to adjust content.
Company Size Targeting

You may now target companies within a certain headcount range to better match vacancies with potential suitors.
Company Targeting Report

RealtyAds will now share with you all the companies who saw your ad, how frequently they saw your ad, and whether or not they were a member of your specified audience.
Performance Rating

RealtyAds instituted a color-coded system to quickly analyze how much market exposure your ads are generating relative to your current budget. This also compares RealtyAds service to other commonly used marketing practices in commercial real estate.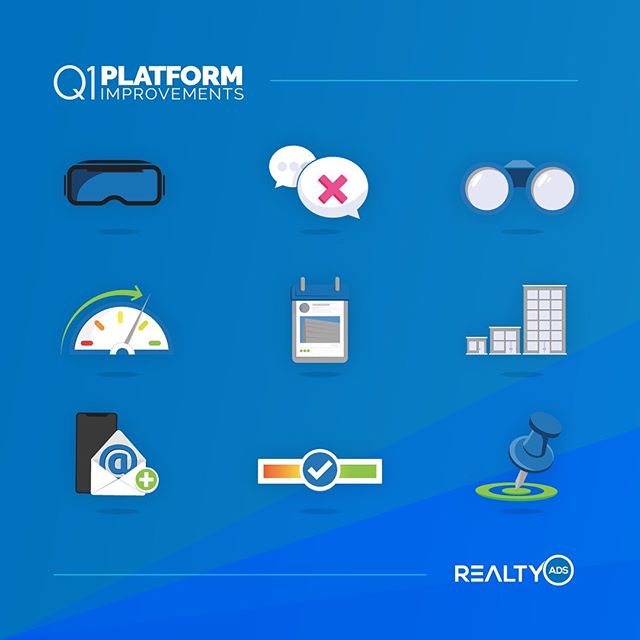 Related Content