Team Lead – Vice President of Growth
Description: Generate and maintain revenue by managing a team of 5 – 10 dedicated sales and customer experience team members who can qualify inquiries, source new meetings, deliver presentations, and provide white-glove service to all of your team's customers.
---
About RealtyAds
RealtyAds is fundamentally reimagining how real estate assets and brands communicate with the market.
With over 440 million square feet of assets across 95 markets, the RealtyAds SaaS marketing platform uses artificial intelligence to help real estate generate exposure to a hyper-targeted audience, at a fair price and without complexity. Founded in 2019 and headquartered in Chicago, RealtyAds is building a team that is fixated on revolutionizing one of America's largest, yet slowest to adapt, industries. Some customers include CBRE, Tishman Speyer, and Brookfield.
What's more, we're just getting started. This is your chance to join our team as we scale and execute on our mission to be real estate's cheapest, most effective communication medium.
---
Day to Day Responsibilities
Help grow your team by recruiting both sales personnel and customer experience managers
Manage large strategic client relationships and drive revenue by growing those relationships
Participate in, and ultimately deliver, new sales presentations
Solicit ideas surrounding new functionality and services through client feedback
Support RealtyAds brand development through social media engagement
Track all sales efforts through HubSpot and other proprietary RealtyAds tools
Monitor performance of all team members who report to you
Help create and develop a scalable, organized sales strategy for RealtyAds
Initiate sale process by scheduling presentations through outbound sales efforts. These include prospecting emails as well as cold calls
---
Foundational Expectations & Requirements
Minimum of 5 years of sales experience
Oversee weekly meetings to provide your team with appropriate direction and support
Meet with RealtyAds engineers once per week to brainstorm product improvements
Work alongside other team leads to develop best practices
Follow the golden rule at all times to fellow employees, customers, and prospects
---
Meetings & Reviews
Participate in weekly company meetings
Provide semi-annual reviews to your team members
Meet quarterly with RealtyAds President & Founder to discuss your team's revenue generation, pipeline, and what RealtyAds could be doing to better assist your efforts
---
If you're interested in this position, please use the link below to inquire.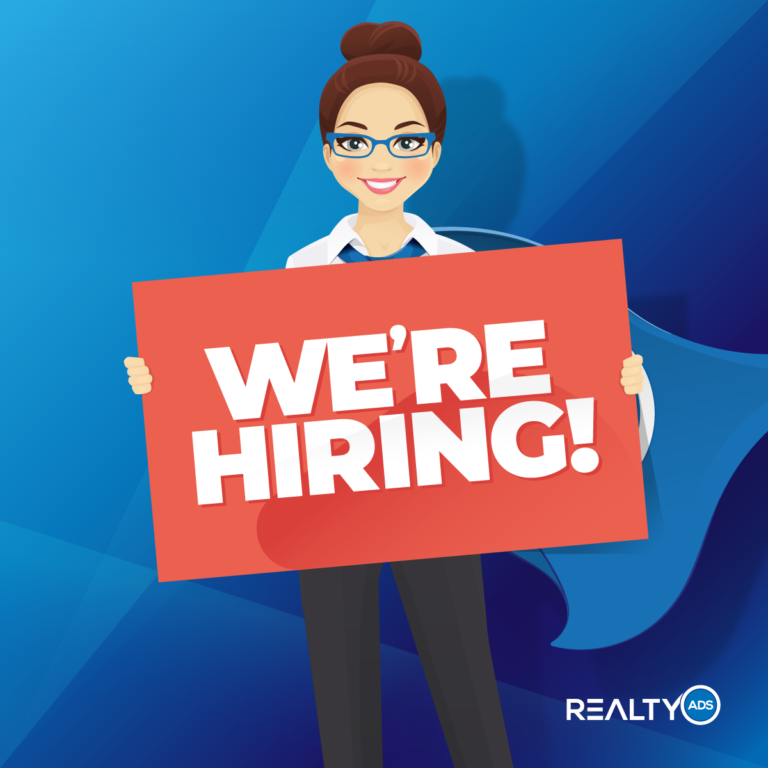 If you're interested in this position, please use the link below to send an email with your resume attached.
APPLY TO THIS JOB